Well it took me what seems like FOREVER to get my master bedroom where I want it... but it was totally worth the wait!
Here
is the post for last year that shows what my room looked like before. I have not taken pics of my bathroom yet... you can get a tiny sneak peak in some of the pics ;-)
The color is Benjamin Moore Wedgewood Grey. I hope you enjoyed my pics, be sure to keep looking back for bathroom pics coming soon! I'm also going to post pics of my laundry room that I completely re-did. This year I have a lot of TO DO items... like my children's rooms! Thanks for looking!
Linking up to: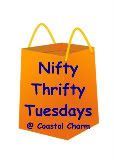 Linking up to Wesnesday: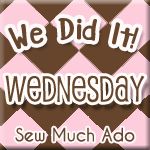 Linking up to Thursday: